Advancing the Status of Women Worldwide
Advocacy Projects
Pay Equality – equal pay for equal work (current legislative action: Paycheck Fairness Act)
Gender-Based Violence – human trafficking, domestic violence, child marriage, rape, etc (current legislative action: Trafficking Victims Protection Reauthorization Act)
Equal Rights Under the Law – women's rights as human rights (current legislative action: CEDAW, ERA)
16 Days of Activism Against Gender Violence
16 Days of Activism is an international project to bring attention to the worldwide problem of gender violence. From November 25 through December 10, the Zonta club of Cheyenne has placed a display of Wyoming victims of violence in the Laramie County Library. The Silent Witness silhouettes are life size portrayals of victims and include a short description of what happened to the person.
Our Zonta Club has also sponsored the signing of proclamations by Wyoming Governor Mead and Freudenthal, and Mayor Marian Orr and Rick Kaysen. Members also place orange luminary bags on November 25th and wear orange clothing the 25th of every month to bring attention to gender violence. "Zonta Says No" is one international initiative to prevent gender violence by educating the public and advocating for stronger laws against gender violence.
The 16 Days of Activism Against Gender Violence is an international campaign originating from the first Women's Global Leadership Institute sponsored by the Center for Women's Global Leadership in 1991. Participants chose the dates, November 25, International Day Against Violence Against Women and December 10, International Human Rights Day, in order to symbolically link violence against women and human rights and to emphasize that such violence is a violation of human rights.
This 16-day period also highlights other significant dates including November 29, International Women Human Rights Defenders Day, December 1, World AIDS Day, and December 6, which marks the Anniversary of the Montreal Massacre.
---
January Awareness Event
January is slavery and human trafficking prevention month. To raise awareness in Laramie County, ZONTA hosts an art competition. The entries are displayed at Fly Dragon Art Studio throughout January. The artwork depicted the realities and horrors of human trafficking.   Participants compete for cash awards in three divisions; Youth, Adult, and People's Choice.   ZONTA hosts a free, drop-in reception at the Fly Dragon Art Studio. The reception provides an opportunity to view the original art pieces and meet the artists.
Artwork was submitted by Kaleb Hansen, Eddie Fernandez, Shiane Linton, Shaina Streyle, Rufus Thorne, and Grace Steenbergen. A local artist judged the entries and selected winners in each age category – under fifteen, fifteen to eighteen, and eighteen and up- as well as an overall winner. All participants received a cash award as well as a ticket to Zonta Ladies Night Out in March.
On January 10th, ZONTA hosted a free, drop-in reception at the Hynds Building. The reception provided an opportunity to view the original art pieces and meet the artists.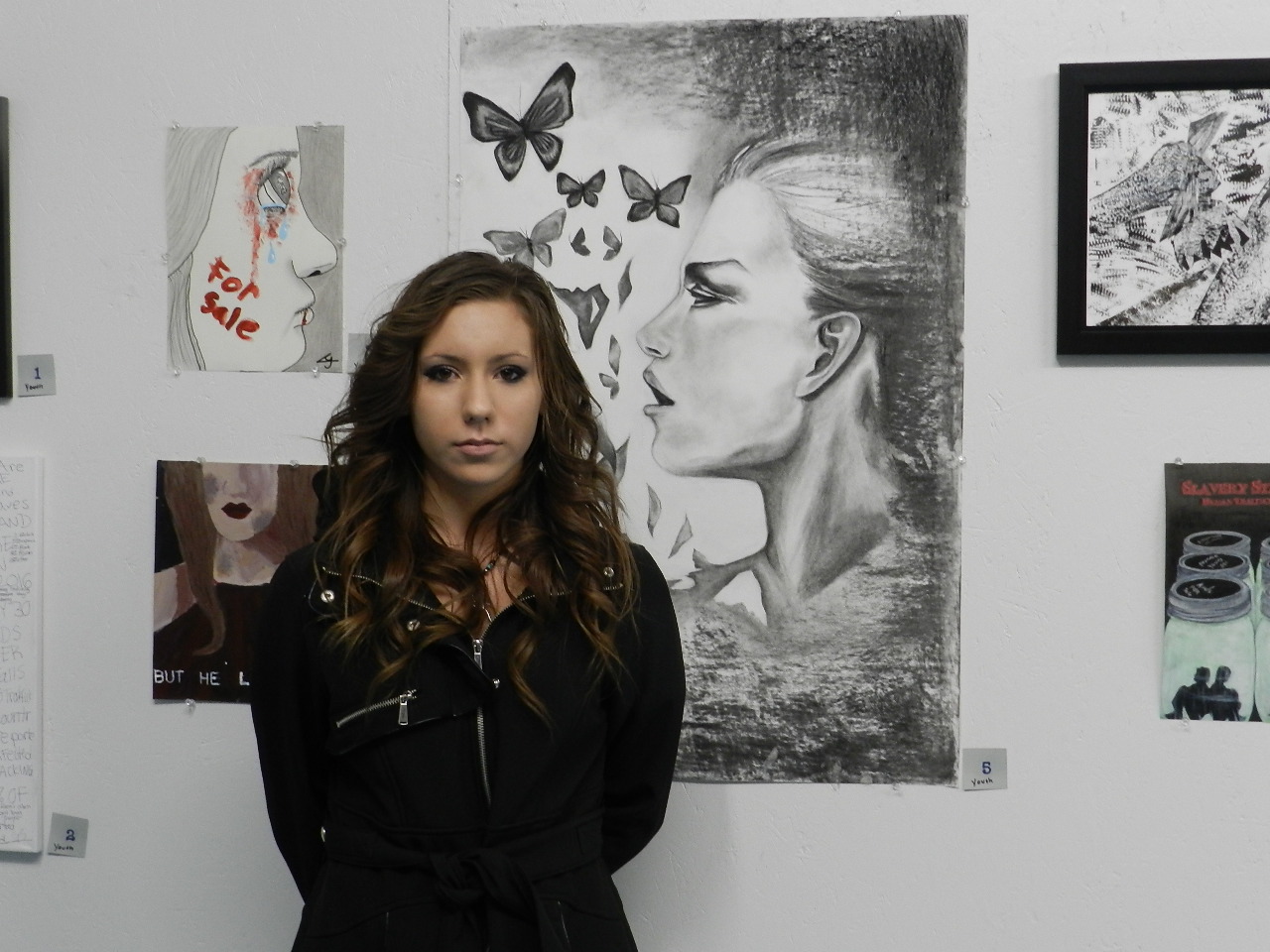 Miranda Roggenbuck – Youth winner of both Zonta Art Contest & People's Choice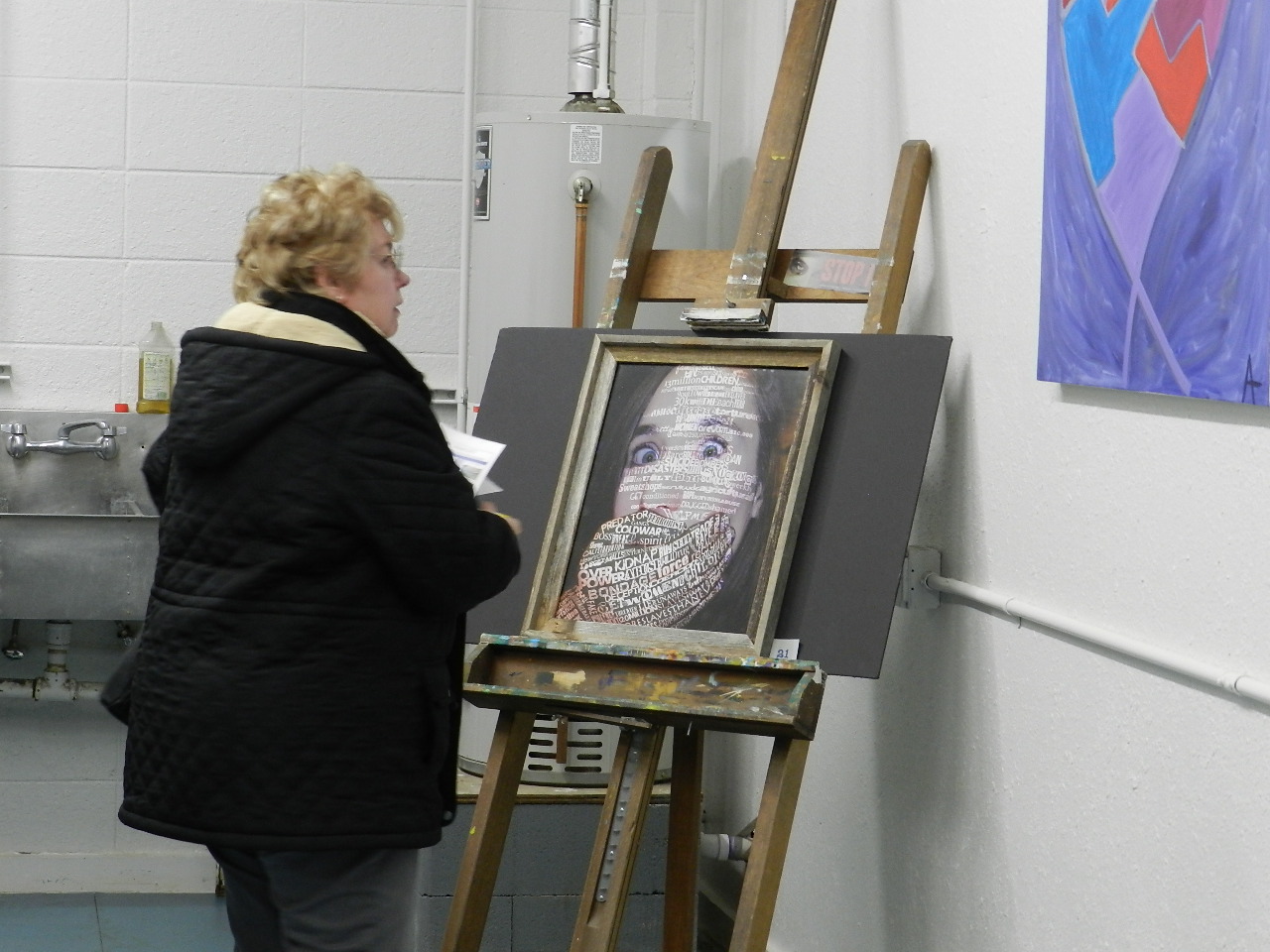 Andrew Dyl – Adult Winner of People's Choice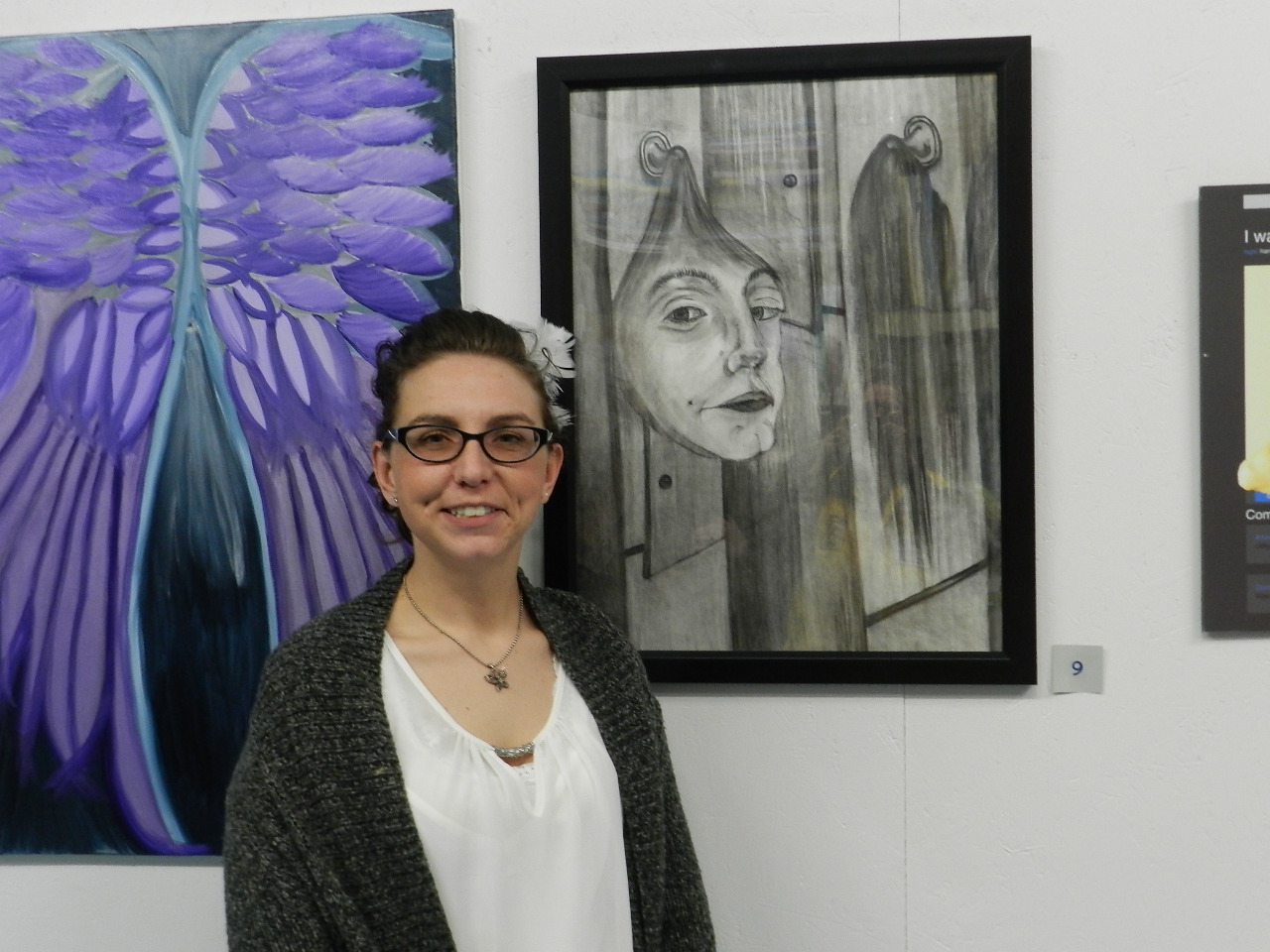 Kyla Bingham – Adult Winner of Zonta Art Contest