Build a Better World for Women and Girls
NOW ACCEPTING APPLICATIONS 
The Zonta club of Cheyenne is now accepting applications for the Jane M. Klausman Women in Business Scholarship. Please visit our Scholarships & Awards page for more details and to download the application form.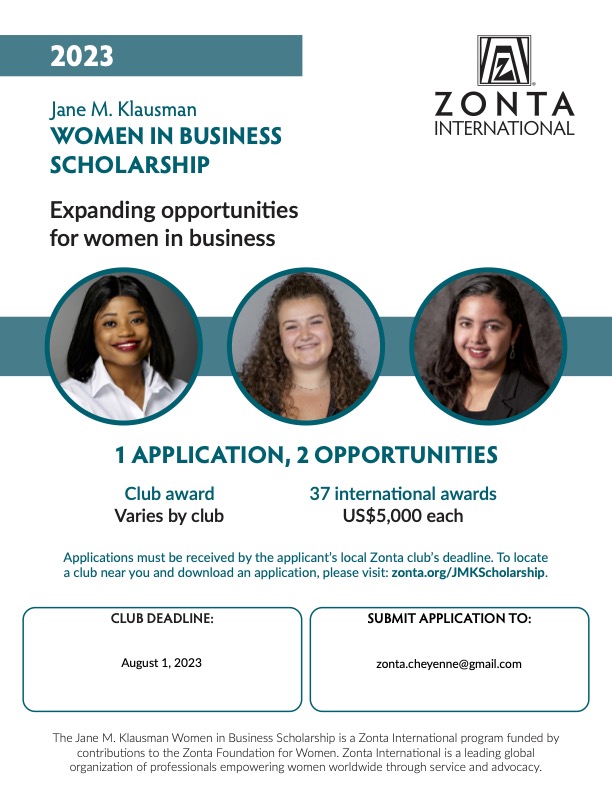 SAVE THE DATE!
The public is invited to a showing of the entries of the Zonta Art Contest and a reception honoring the artists on May 22 – details are in the flyer below. 
To further celebrate this Art Contest, Zonta is inviting people to a "guided painting party" at FlyDragon Design Art Studio on June 1 from 5:45 – 7:30. The theme will be compatible with the Art Contest. Members will be asked to pay $15 each and there will be no charge for non-members. Sign up and bring a friend!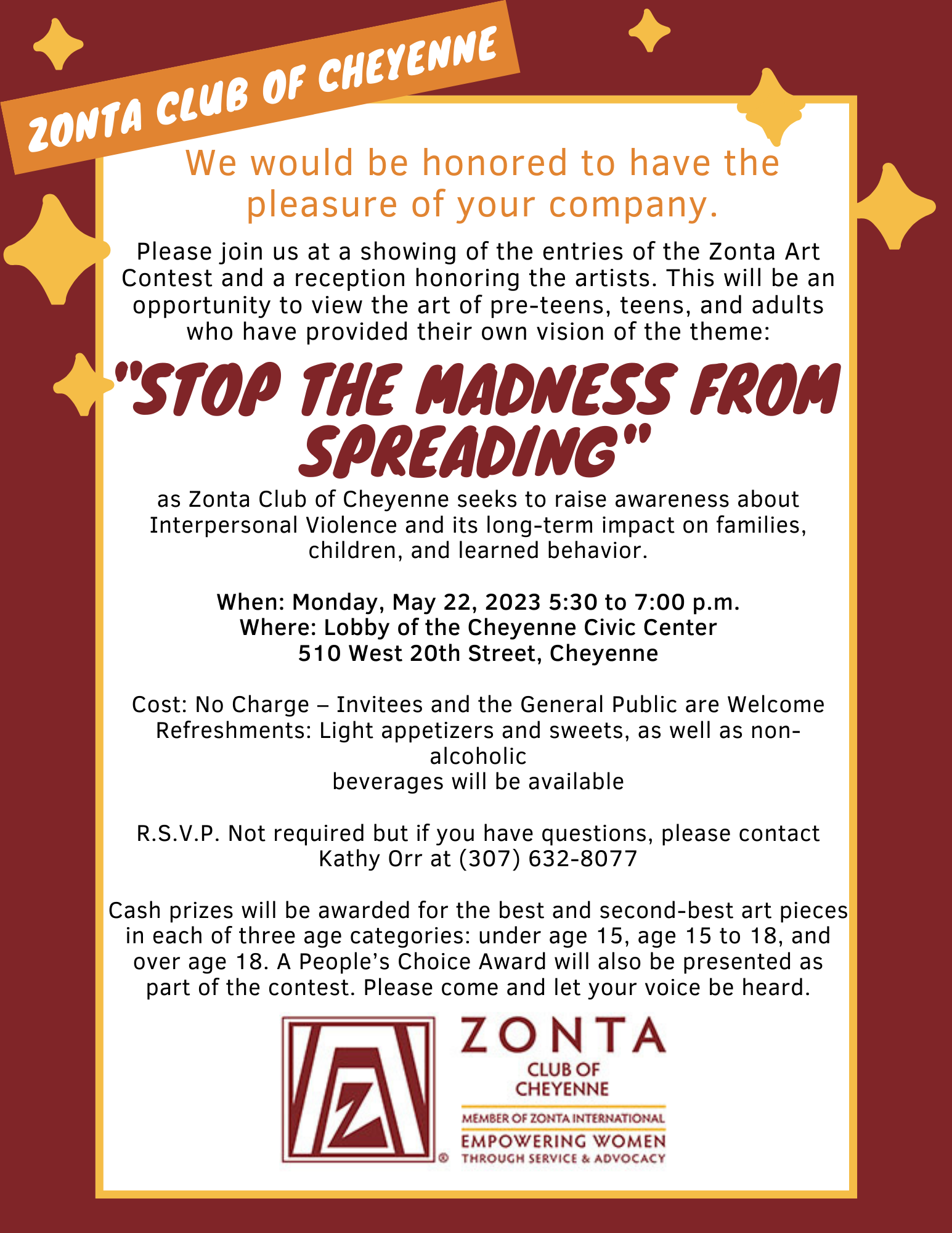 The Zonta Club of Cheyenne is seeking applicants for its Jane M. Klausman Women in Business Scholarship. The selected applicant – who should demonstrate outstanding potential in her field of study - will receive a $1,000 scholarship. The Cheyenne Club scholarship...
read more