Advancing the Status of Women Worldwide
SAVE THE DATE!
Zonta Club of Cheyenne's annual event, CANCEL OUT-Domestic Violence and Human Trafficking will be held on March 3, 2023!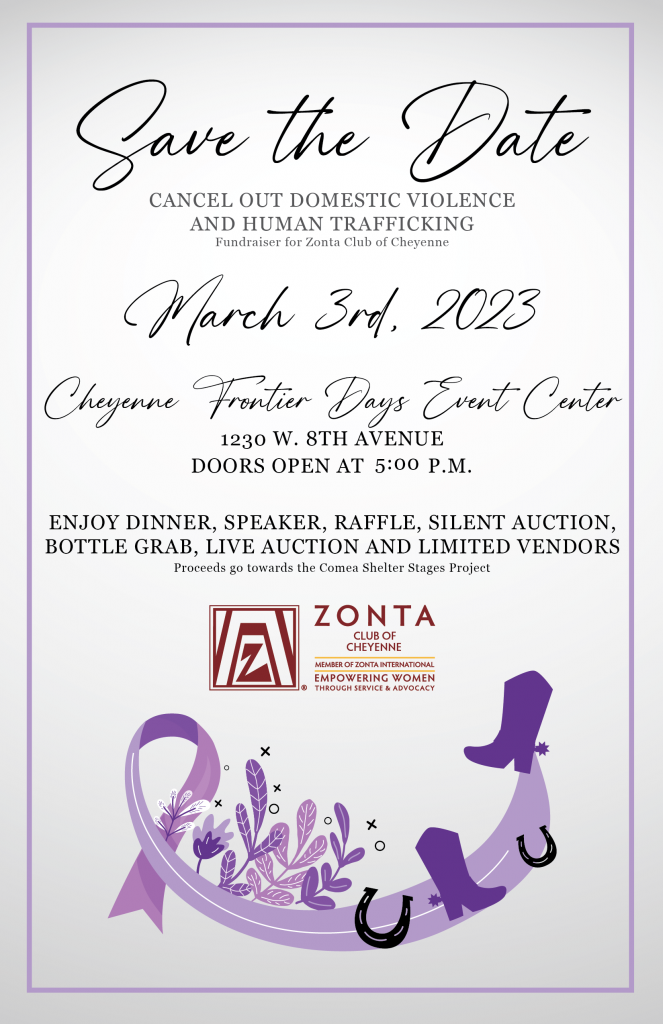 CHEYENNE, WYOMING – Zonta Club of Cheyenne invites the public to view the What Were You Wearing sexual assault survivor exhibit at Laramie County Community College from November 7-11, 2022.  Entrance is free.  This impactful display asks viewers to understand that...
read more
Upcoming Events
CANCEL OUT-Domestic Violence and Human Trafficking
SAVE THE DATE! March 3, 2023